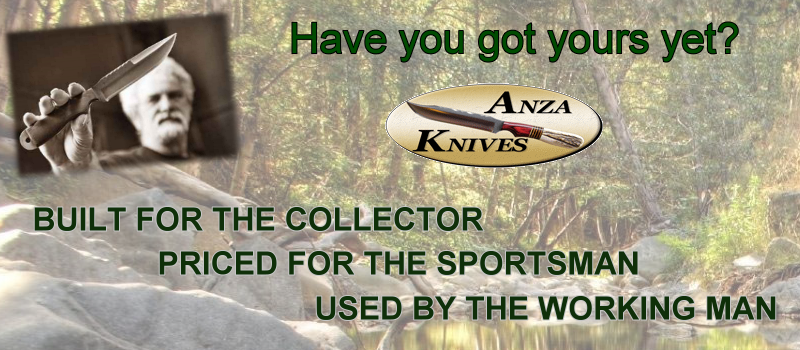 ANZA KNIVES are completely crafted and handmade in the U.S.A.
Find us on Facebook for behind the scenes, meet the crew, video tutorials, and new knife announcements!
www.facebook.com/anzaknives
Since our start, Anza has been committed to providing top handmade affordable knives for the sportsman and collector. Charlie Davis, owner of Anza Knives, has over 50 years experience making knives and founded ANZA in 1980. Our knives are so sharp and hold an edge for so long that they have become a favorite among guides, outfitters, hunters, backpackers, and fishermen as well as a utility knife by the "workingman". Anza Knives are completely handmade, each one different in its own way. Built for the collector, priced for the sportsman, used by the working man.
THERE IS A TIME WHEN IT IS ESSENTIAL TO HAVE A GREAT KNIFE, NOW IS THAT TIME.